---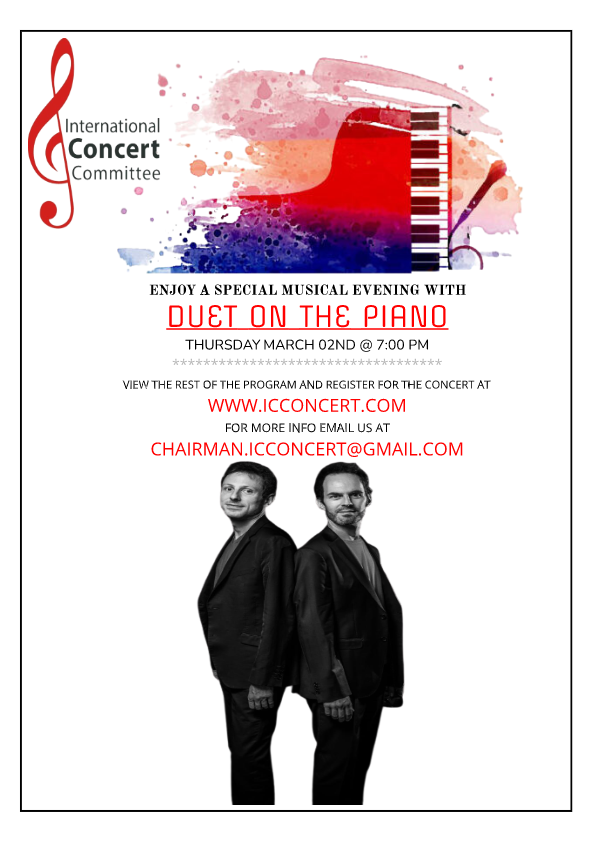 Duet on the Piano
---
Two artists on a single piano offer us a new journey and an original concept of the idea of living, the time of a concert, a musical progression during which one hand is added to the other. Thus, the public will be able to discover works written by the greatest composers for 1 hand, then 2, 3 and finally 4 hands! David Bismuth and Maxime Zecchini are two pianists of excellence, graduates from the CNSMD of Paris, who perform on all international stages. This program offers a musical anthology ranging from French music to borders from jazz to romantic music.
featuring:
* Maxime Zecchini
* David Bismuth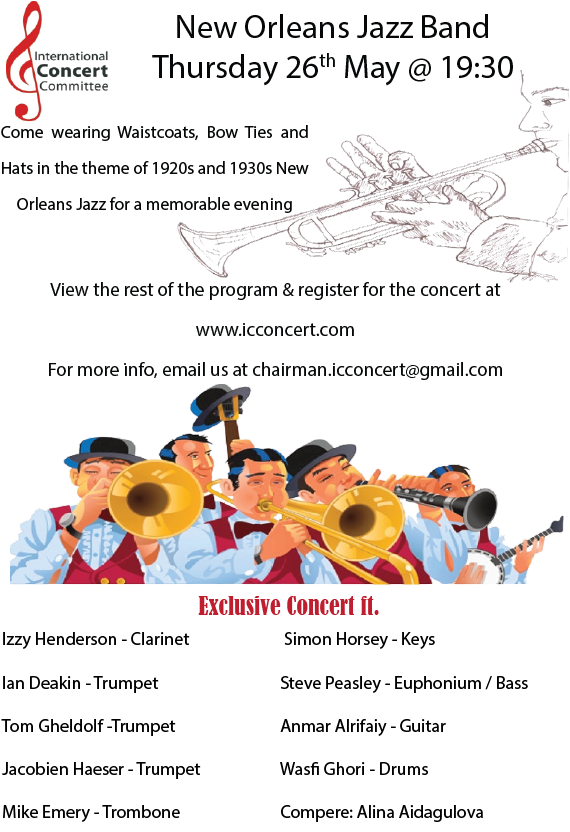 New Orleans Jazz Band
---
Come wearing Waistcoats, Bow Ties and Hats in the theme of 1920s and 1930s New Orleans Jazz for a memorable evening.
When: Thursday, May 26th @ 07:30 pm.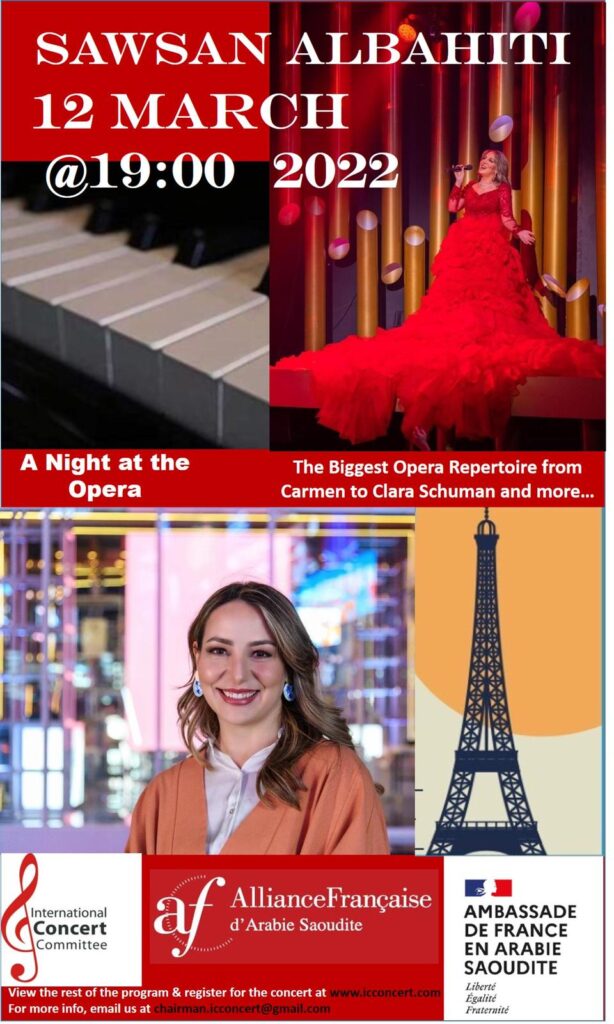 A Night at The Opera
---
Sawsan Al-Bahiti is the first professional Saudi opera singer and a certified voice coach at the New York Vocal Coaching Center.
Concert Program
Clara schumann – ich stand in dunkeln traumen
Clara schumann – der mond kommt still gegangen
O sole mio
Samson et dalila – mon coeur s'ouvre a ta voix
Carmen – habanera
Cinema paradiso – Se tu fossi
Fanny Hensel – die mainacht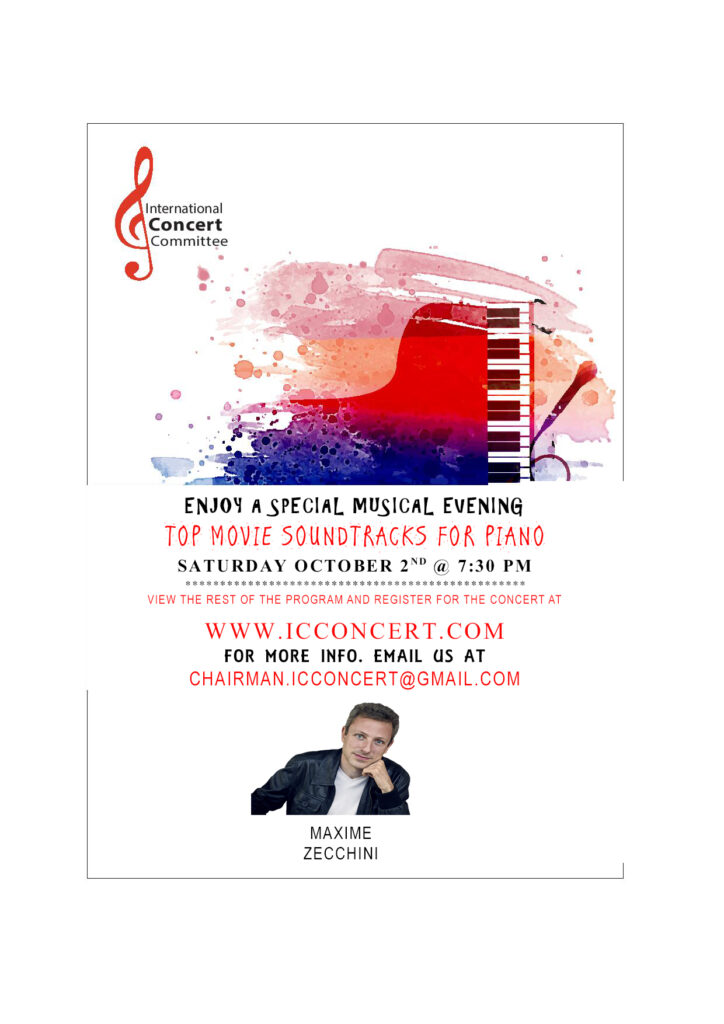 Top Movie Soundtracks for Piano
---
Maxime Zecchini
Born in Paris, Maxime Zecchini began a course of study at the "Conservatoire National Supérieur de Musique" of Lyon. He earned the DNESM (Diplôme National d'Etudes Supérieures Musicales) with the highest honors and special commendation (by a unanimous vote).
His discography includes the first Anthology in the world of the works for the left hand in 10 volumes (piano solo, chamber's music and concertos), multi-award-winning (FFFF/Télérama, 4 clés/Diapason, 4 stars/Classica, Le Monde, radio and tv program…), under the label Advitam Records and distributed in the world by PIAS-Harmonia Mundi.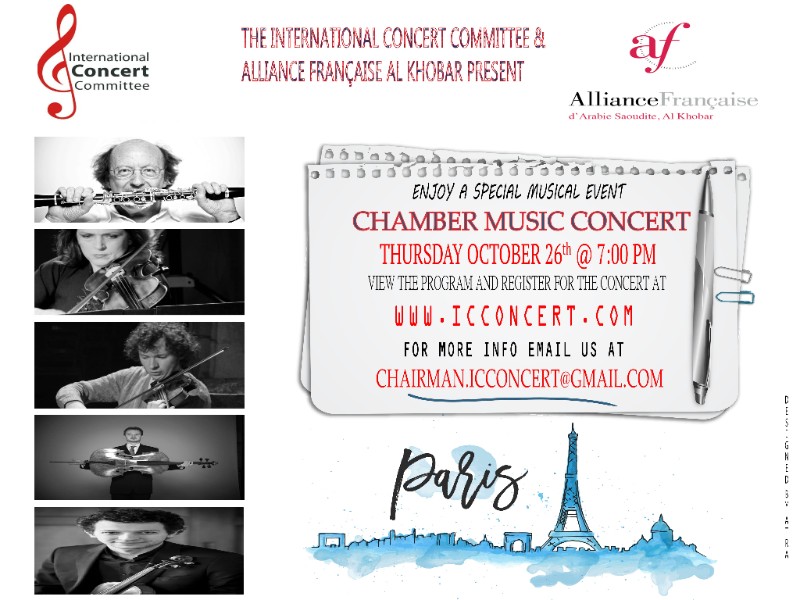 Chamber Music Concert
---
In Collaboration with Alliance Francaise and Featuring:
Michel Lethiec Clarinetist,
Pierre Fouchenneret Violist,
Alexandre Pascal Violinist,
Karine Lethiec Altoist,
Florent Audibert Cellist, and
Francoise Lethiec
---
---