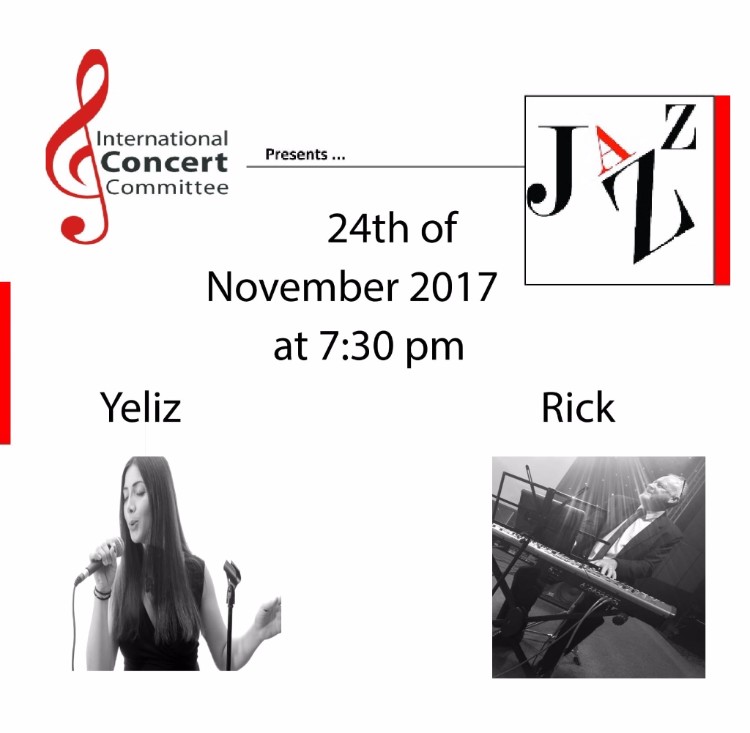 Wouldn't you rather be listening to great Jazz and Blues Music?
Artists: Yeliz and Rick
Music: jazz and blues ​
You are invited to join us for dinner and live music at our patrons evening this Friday, November 24th. Doors open at 7:30 pm. The cost is 200 SR for a patron and 350SR for non-patrons and children below 16 years old are welcome. A location map will be sent to you after registration.