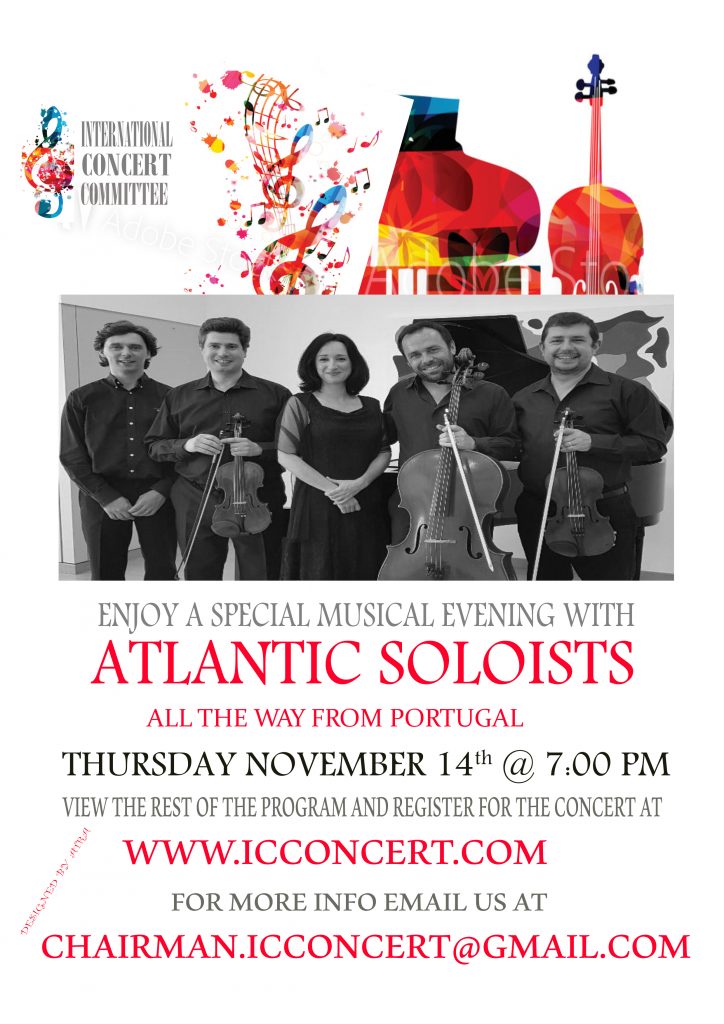 Raquel Alão, soprano
Born in Lisbon, Ms. Alão is a Soprano at the Portuguese Opera House since 2007. She completed her singing course in 2004 at Escola de Música do Conservatório Nacional under the guidance of Filomena Amaro and graduated with the highest honors. She regularly performs as a soloist with the Portuguese Symphony Orchestra and also plays many opera roles. She recorded for TV channel Mezzo with baroque orchestra Divino Sospiro. Recent recitals include concerts at the Center for the Arts of Belgais, accompanied by Milos Popovic and Maria João Pires.
Eduardo Regula, piano
Eduardo Regula studied at Escola Superior de Música de Lisboa and attended masterclasses with renowned pianists such as Helena Sá e Costa, Adam Wodnicki, Luiz de Moura Castro and Matthijs Verschoor. He has been teaching piano in the most prestigious schools in Portugal and performs regularly as a soloist and chamber music player. From 2012-2017 he served KAUST as a music teacher and performed regularly in many events in
Jeddah. He is currently the piano class coordinator at the Lisbon Music Academy.
Tiago Neto, violin
One of the most distinguished Portuguese violinists of his generation, Tiago Neto has been a finalist and first-prize winner of national and international competitions. He earned his Degree in Violin Performance from Escola Superior de Música de Lisboa, with the highest class honors of 20/20, and later, he completed his Ph.D. in Music at the University of Sheffield England, UK. As an active soloist, chamber and orchestral player, he has had regular performance engagements in Portugal and abroad. He is currently Violin Professor and Head of Strings at Escola Superior de Música de Lisboa.
Rui Fernandes, viola
Rui Fernandes has completed the Master of Music program (Violin Performance) at the Northwestern University (Chicago, IL) with the highest classification. He has performed extensively with several orchestras and music festivals worldwide. Rui Fernandes is currently Professor and Director of the Lisbon Music Academy, the most prestigious violin school in Portugal, having his students been awarded in national and international violin competitions.
Ricardo Mota, cello
Studied at the Lisbon National Conservatory, the Zwolle Music Conservatory (Netherlands) and Escola Superior de Música de Lisboa. Later he has devoted his attention to pedagogical studies, having studied with the prestigious pedagogy Tania Carey in Chicago (USA) and completing the Master's Degree in Instrument Pedagogy at the Lusíada University, in Lisbon. He has performed regularly as a soloist, chamber music and orchestra player in Portugal and abroad, including appearances with the Portuguese Symphony Orchestra, Lisbon Metropolitan Orchestra and Gulbenkian Orchestra.